My friend Maria and I had coffee last week at Dialog Café in West Hollywood.  It felt so amazing to be out again, visiting with a friend in a café after 2 ½ years!  As we chatted and drank our coffees, she told me how much she loves our duo's name, The Greatest Lovers.  "It's so hopeful!" she said, and I started smiling ear to ear! To give hope and share the glow of love with you is exactly what we desire to do.  We are so excited about this music, in fact John said this music is the most meaningful he has ever been a part of!  And I feel the same way, it's a real passion project for sure!
Our new group makes love-inspired songs, allowing us to share the glow of love with you! Come join us on Sunday October 23rd at the Hotel Café in Hollywood.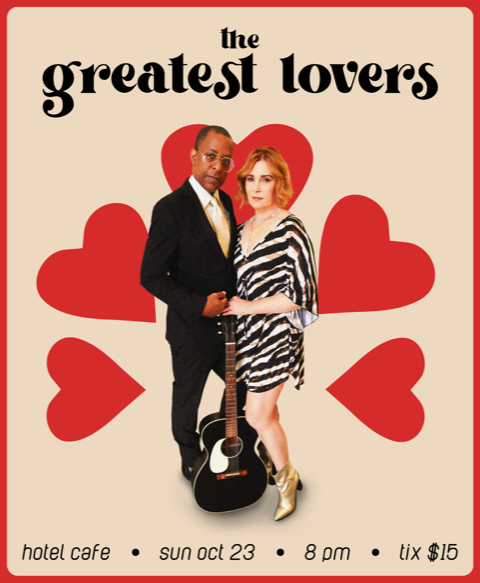 Get your Tickets for the Hotel Café here! As John said, "We about to heal your soul with this one."  It certainly healed ours after such tumultuous times. Come join us in the love and excitement. We hope to see you at the Hotel Café
Read our bio and story here on our new website! Watch our fun video below and subscribe to our YouTube Channel!