Hey Music Family, Happy September!
September is already rolling by so fast; before you know it, our show at TR!P Santa Monica will be here!
Put Sunday, September 17, at 9 pm in your calendar! And...it's a rare free show and a great place to have a drink and enjoy music, so be sure to invite your friends to join!
We can't wait to see you, sing our hearts out, and give you a hug in real life!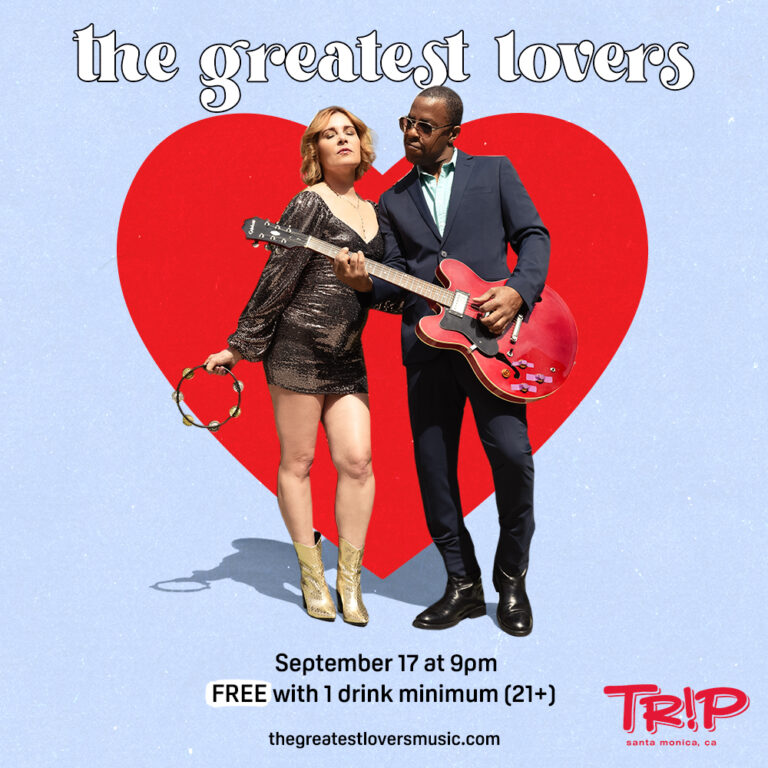 I had a wonderful Labor Day weekend visiting my family up north in Elk Grove. I love living in Los Angeles, but it is heavenly being out in the country; I always feel grounded and inspired while I'm there. We had perfect weather too! I'm so grateful for these visits and spending time with my loving family.
A couple of weeks ago, I got a real treat with an extra surprise! My friend Larry took me to the Hollywood Bowl for a tribute concert honoring the late great American jazz saxophonist and composer Wayne Shorter. The star-studded concert was led and hosted by a big favorite of mine, Herbie Hancock. (If you follow me on FB or IG, you've seen the other Herbie in my life and his namesake, Herbie the love bug, my kitty lol!).
The evening was magical. The lineup of musicians was legendary, and we were enthralled by the music. It was not just a performance, but felt like we were seeing something real happen and unfold before us ...the musicians were improvising, playing off each other, and truly enjoying the moment.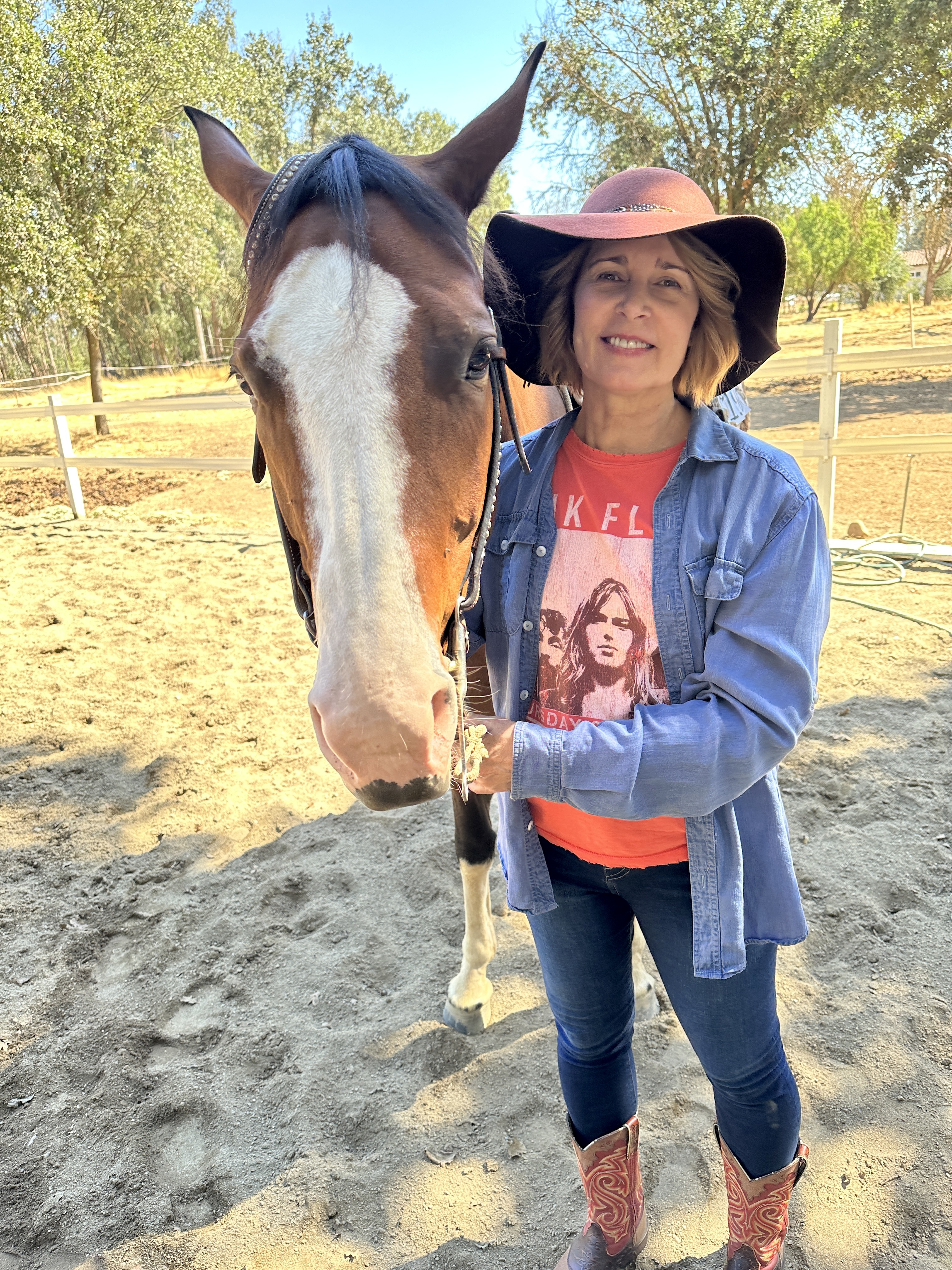 Then, just as we thought the night couldn't get any better, a surprise guest. Herbie introduced "another one of Wayne's friends"...
The stage rotated around as it does at the bowl, and on this night, because of the recent "huriquake", Herbie said, it was done manually by several stagehands...
And suddenly before us was...Joni Mitchell!
The crowd went wild! We were cheering and clapping and laughing with excitement!
She waited a moment, soaking in the love, and then she began singing "The Circle Game," a song perfect for the occasion. Her voice, now a smoky contralto with exquisite phrasing, held us suspended. This moment was so special for me. Joni Mitchell is my biggest inspiration for songwriting, and I have loved her and her music forever. I'm thrilled I was able to see her live and to see Herbie Hancock accompanying her on piano was surreal!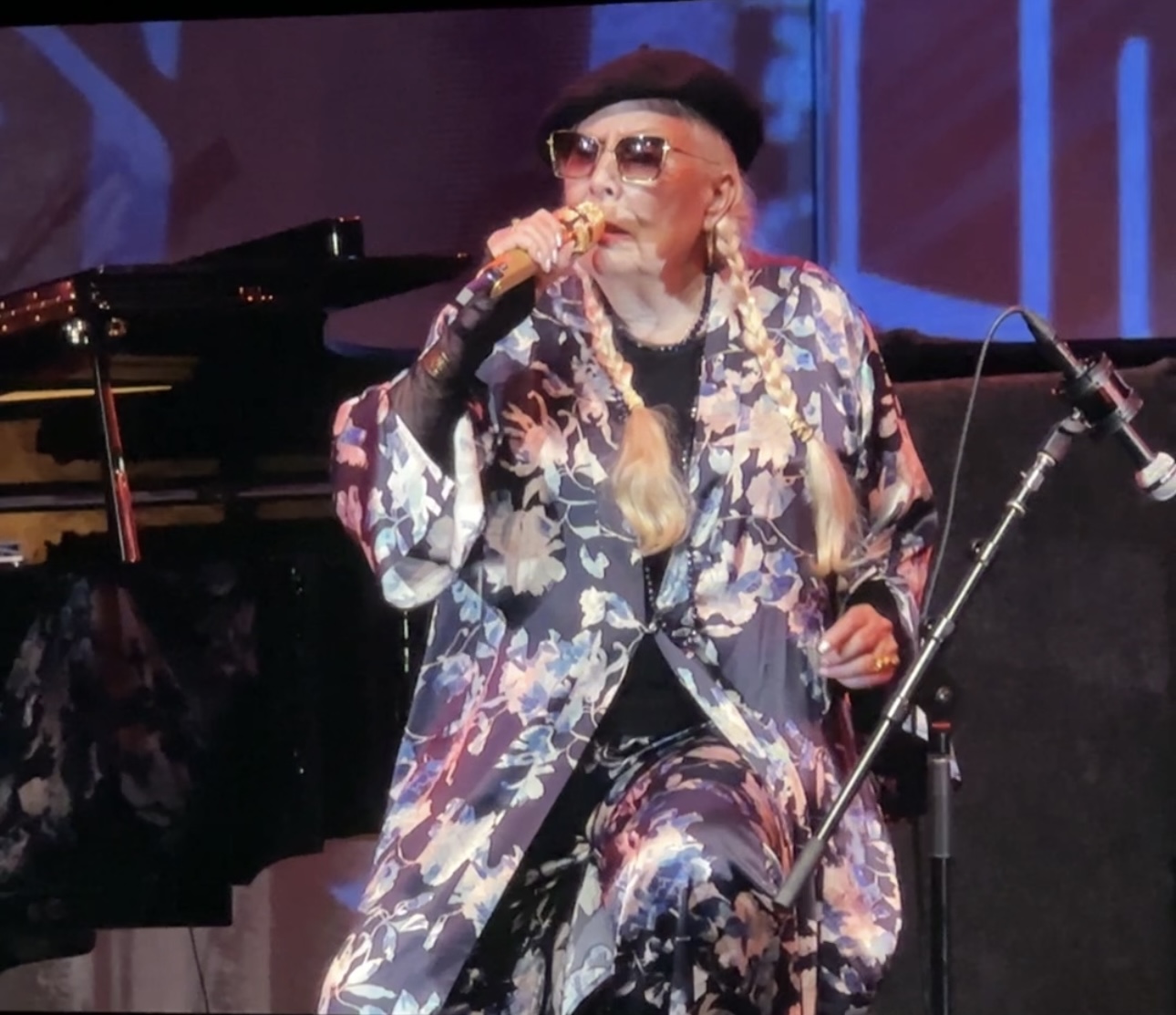 This night renewed me and reminded me of why I do what I do! Why music is so important and why I must keep on sharing my gift to inspire others, the way Joni has inspired me. What makes Joni even more inspiring is what a survivor she is.
In 2015, she suffered a brain aneurysm. For a time, it was doubtful she would live. But she did. Then there were rumors that she would never walk, let alone play, again!
She has done both. This is a great article about Joni I highly recommend...
Joni Mitchell's Final Chapter is Epic
A couple of days after the concert, a new documentary series came out about Wayne Shorter. It's called Wayne Shorter: Zero Gravity. Watch the trailer here.
I watched the first episode, and it is phenomenal! Right in the intro, I started hearing and writing down quotes that immediately touched me. It's a treasure trove of gems and pearls of wisdom. This one is my favorite...
"There are two great events in one's life; one is being born, and the other is knowing why." - Wayne Shorter
Wow! I hope this inspired you, too. I can't wait to see you soon in Santa Monica!
All My Love, Christine
P.S. In case you missed my last post, you can read it here.
I still have space in my studio for new piano, voice, and songwriting students, and I would love to start making music with you!