Hey Music Family!
Did March feel like it was 3 months long and April feel like 3 days long for anyone else? Thank goodness the sun is out now, but the rain had benefits for sure!
Those rainy months were the perfect time to "woodshed" our music. We sang and played and practiced and then we did it all over again, and the payoff is huge!
John has an impressive discipline of practice and has inspired me and honestly challenged me to play thru our set of songs in order and refine everything from there.
It's an amazing experience to be so in synch with each other and to get our groove on together!
Now the engines are ready to take off this month with a live performance at The Hotel Café!
Come join us Sunday May 28th at 7pm.
We can't wait to sing and share this music with you! It means so much to have your support and honestly, I miss you all so much.
The evening is going to be extra special! John is opening for us, with an intimate solo set of his soulful blues!
John's music conjures up love and the sweet side of the blues and you won't want to miss it! His voice brought the audience to tears on the last show!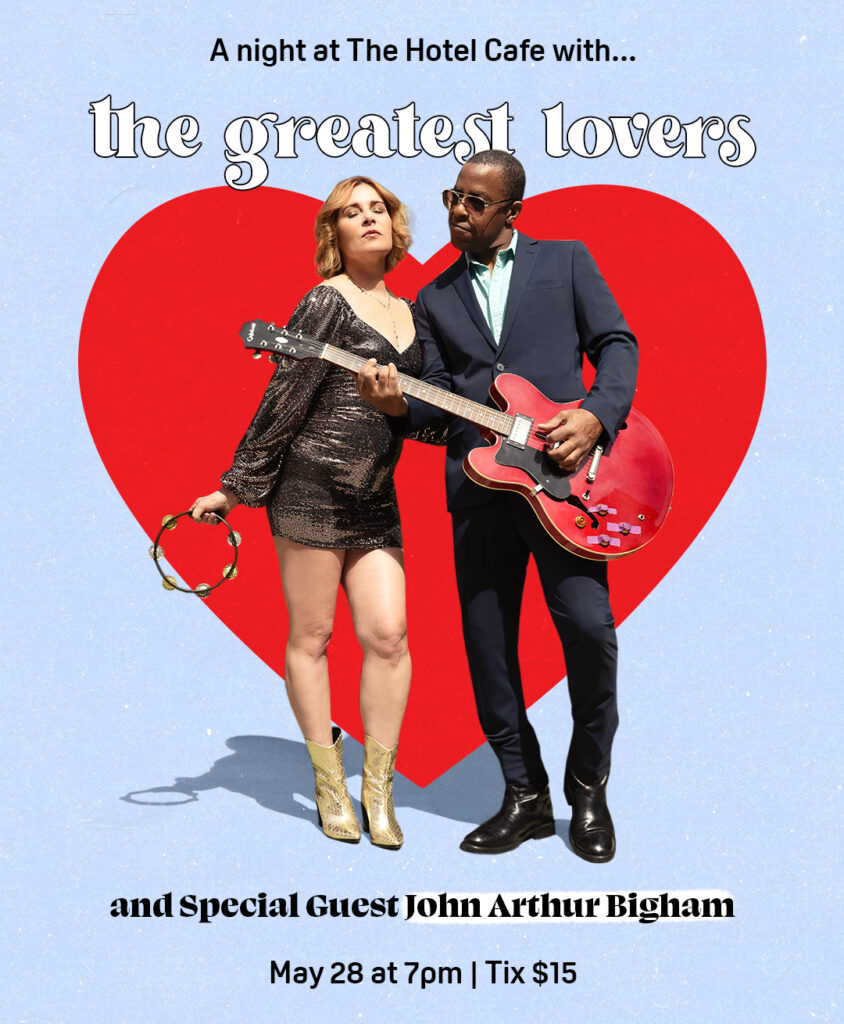 Listen to John's music, here! (He has 7 albums to date!)
Everything has become so virtual and commercialized, the experience of live music is needed now more than ever, a powerful and restorative gift!
Please join us, we want to show you some love in real life. It's been way too long! And the next day is a holiday so you can stay up late and enjoy yourself! ☺️
Lots of love! xo
Christine
P.S.  
Show us some love...
Listen to our single and watch our video here!
Listen to John's music!
Visit our website!

Share the ticket link with your friends! 

The Hotel Café
1623 Cahuenga Blvd
Los Angeles, CA 9002
Venue is 21+