We are only five days away from bringing you all the love – LIVE!  This Sunday, Oct. 23rd at 8 pm we'll be rocking out the Hotel Café! 
We want to see You there!
Get your advance tickets here; let's sell out this show!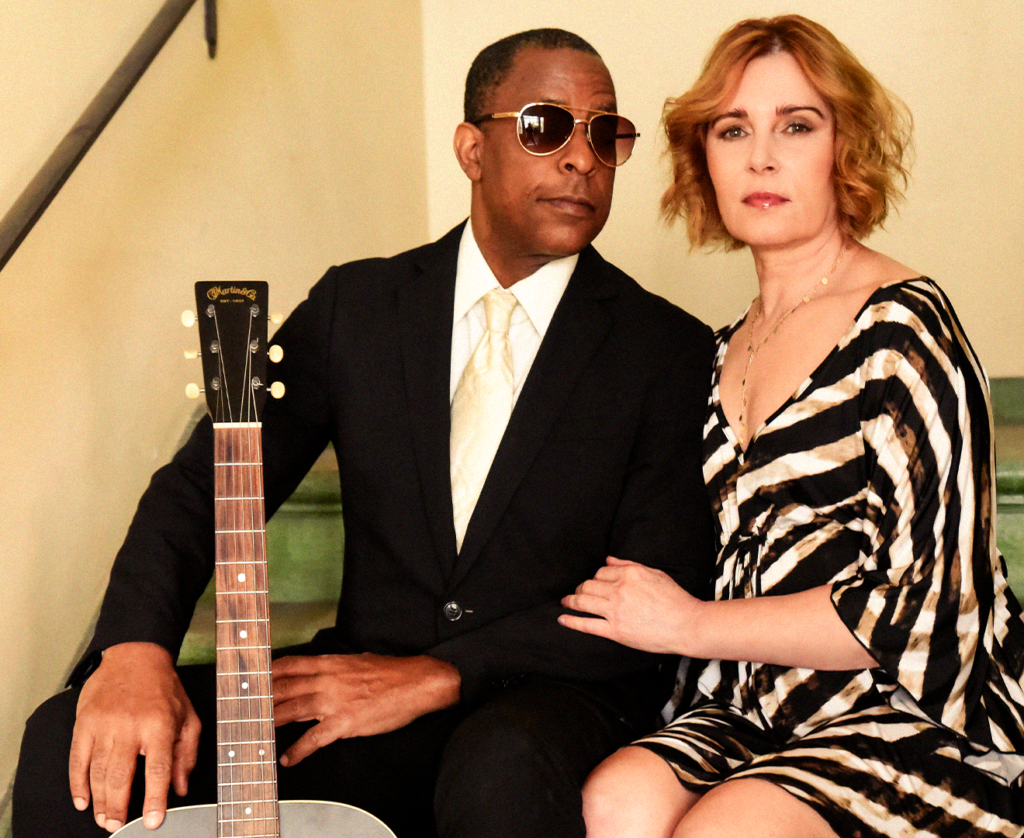 We are so excited to invite you to this show!  I can't believe it's been almost three years…my last show at the Hotel Café was slated for March 2020, but we all know the world had other plans. Everything stopped, or so it seemed at first. Through the unprecedented pandemic, John was my person, my anchor through the uncertainty.
I could never have imagined we would experience the hot streak of creativity that has led us to form our duo, The Greatest Lovers.
Our new music as The Greatest Lovers sprang forth organically. There was no plan to become a group, let alone make music together this way, but over time and space, the music showed up for us as we showed up for each other.
Songwriting is always such a spiritual experience, and this was no different. Though we would connect via John sending over lyric ideas, and I'd reply, and vice versa, the melding of musical minds reached a point of not even being able to discern who wrote what or which of us found each line of melodies and harmonies.
It was all such a pure and healing experience we now have the privilege of sharing with you this Sunday, October 23rd, at 8 pm!
Having this moment at the Hotel Café is also just such a full return to love and life with the power of music.
John has said this is some of the most meaningful music he's ever been a part of, and I find myself repeating that sentiment to myself often. It's a strengthening reminder when the stress of putting on a show and setting things up like this gets overwhelming or when the nerves behind sharing our souls creep in as the big night draws closer. It helps me remember the power and meaning behind this music and what a gift it is. Music is so powerful to touch and heal our souls, and that's what we all need right now.
It may sound corny or uncool sometimes to be so seen and let love reveal our depths while being genuinely open to the experience of being fully loved. When all is said and done, life is too short to miss an opportunity like this, and I'm so happy to share this exciting moment of music and love with you. I can't wait to connect with you in that hallowed room at the Hotel Café and let you encounter the same spiritual healing we have working together.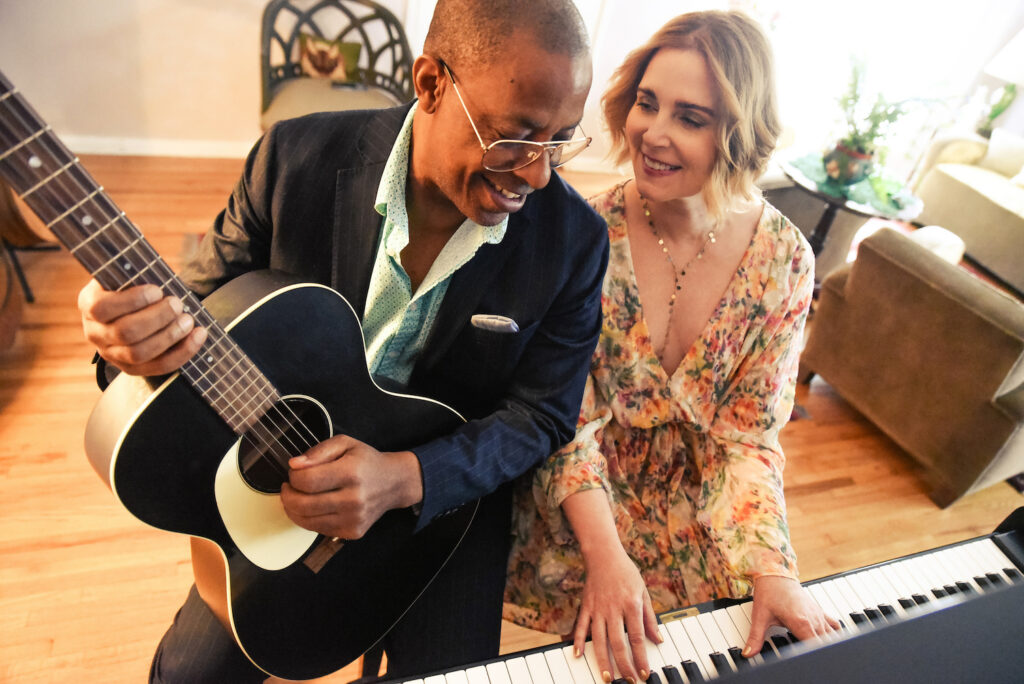 Now for the surprise!... 
We are releasing our debut single, "I Like the Sound of This" to give you a little taste and wet your earbuds for Sunday!  And…drumroll…build the anticipation for more new music and an upcoming video! Stay tuned for more excitement coming your way!
"I Like the Sound of This" reaches into our jazz roots and captures a romantic day spent at the beach, listening to the beautiful sounds of life and love.
Click here to listen to "I Like the Sound of This"
Click here to get your tickets to Hotel Café!
The Hotel Café
1623 Cahuenga Blvd.
Los Angeles, CA 90028
Ages: 21 and up
We can't wait to see you and sing our hearts out for you!
Lots of love,
John and Christine